"Not only did we attend classes during the length of the program that were intellectually challenging, but we were assigned final projects that required us to help solve a need of a community partner. These projects required critical thinking and allowed students to use the skills learned to make a real difference in the surrounding community. "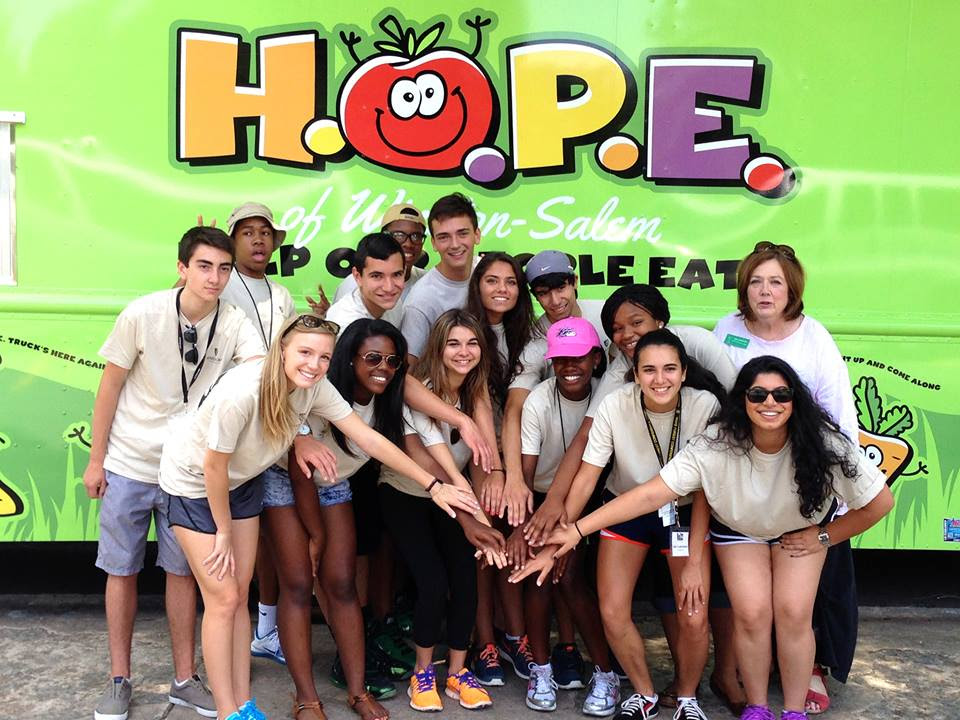 Embracing Pro Humanitate
At Wake Forest University, our guiding motto is Pro Humanitate meaning "For Humanity." Service is an integral part of who we are and what we do.
As an extension of the Wake Forest University family, LENS@Wake Forest also embraces a culture of service.
During the three-week LENS program, small groups of 4-5 students work on an action project to address the needs of a community partner. Community partners typically are emerging, non-profit agencies in the Winston-Salem community. Each project is aligned with the theme of the respective LENS session (sustainability or intercultural communication).
Students indicate their partner preferences prior to arriving at Wake Forest and, once they arrive, are guided by Wake Forest professors through the process of learning about their partners and researching potential solutions. Time is allotted within the LENS schedule for student groups to research their chosen agency, interview a representative from the organization, and collaborate to create a written action proposal for their partners. We also provide time to engage in community service with our partners.
During the concluding ceremony on the final day of LENS, student groups present their final action proposals to their partners and provide highlights from their projects to an audience of family members, Wake Forest faculty, staff, and administration, and representatives from each community agency.
Previous Partners
Gateway Nature Center (2015, 2014)
Yadkin Riverkeeper (2015)
H.O.P.E. – Help Our People Eat (2015, 2014)
Campus Kitchen (2015, 2014, 2012)
Cobblestone Farmers Market (2014, 2013)
Piedmont Environmental Alliance (2014)
Winston-Salem Rescue Mission (2013)
Winston-Salem Sustainability Resource Center (2013)
El Buen Pastor Latino Community Services (2013)
WFU Campus Garden (2013, 2012)
Shalom Project (2012)
For Our Partners
Are you a non-profit community organization interested in working with LENS@Wake Forest?
Do you have a sustainability or cross-cultural communication need you would like addressed by our LENS students?
Read more about project proposals or  Contact Us for more information.
"By being a part of the LENS program this past summer and working with my community group, I've become much better at interacting with people. Now I can take this life experience and use it for future career. "