Faculty Director, Global Sustainability 2014-2016
Eric Stottlemyer is an Assistant Teaching Professor in Wake Forest University's Writing Program where he pursues his life-long passions for writing and the environment by helping students to think critically about and reflect meaningfully on their relationships to the natural world. He earned his Ph.D. at the University of Nevada, Reno where he studied in the Literature and the Environment program, a multi-disciplinary field of inquiry that closely examines human connections to the earth and its complex ecosystems. An avid proponent of wilderness preservation and wilderness experiences, his work (and home) is as much on the trail as it is in the classroom, where he likes to meditate on Ecocritical theory, contemplative pedagogy, rhetoric and writing studies, and the relationships between nature and Zen philosophy. Regarding the latter, his current research projects center on the role of Zen in some of the works of early twentieth-century nature writers, especially in the American West. Fascinated by all aspects of the natural world, he has written on mountain lions in the Pacific Northwest, extinction level events, ritual circumambulation, and spatial perception in Western landscapes.

Dee Oseroff-Varnell
Faculty Director, Cultural Crossroads 2016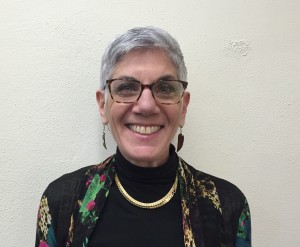 Dee Oseroff-Varnell, known by her students as Dr. O-V, is a faculty member in the Department of Communication at Wake Forest University and the director of the Public Speaking program. For the past 20 years she has taught classes in Public Speaking, Relational Communication, Communication and Identity, and Persuasion. Dr. O-V also conducts communication workshops for faculty, staff, and numerous campus and community groups. Her first teaching experience was on ice; prior to attending college she earned international recognition as an ice dancer. Following a career in Holiday on Ice and later as a skating teacher, she received her Ph.D. in Communication from the University of Washington in Seattle. It was there that Dr. O-V first took her love of teaching and working with people into the classroom. Her interests are in communication, identity, and socialization, and how our experiences and relationships help to create a sense of who we are. This is her first year working with the LENS program.
Jimmy Butts
Writing Faculty 2014-2016
Jimmy Butts likes weird stuff. He has worked with students in Charleston high schools, at Winthrop University, Clemson University, and here at Wake Forest University to get them composing in brave, new ways. He received his PhD from the interdisciplinary program called Rhetorics, Communication, and Information Design at Clemson, and did additional graduate work at the European Graduate School in Switzerland as an invited visiting scholar. His research interests include alternative grammars, new media, rhetorical theory, apocalyptic and futuristic technologies of writing, and the teaching of writing. He is developing two book projects: one looking at surprising moments when composition starts to misbehave like so… as;ldkq34iweoflaskdfas, and another exploring how and what we might compose within futuristic scenarios. He has published multimodal work elsewhere in Pre-Text, The CyberText Yearbook, The Digital Humanities Quarterly, for Pearson Education, and as a proud instructor in The Journal for Undergraduate Multimedia Projects. You can find him online at theyellowrobot.com.
Hu Womack
Embedded Librarian
Hu David Womack is an Outreach and Instruction Librarian in the Z. Smith Reynolds Library at Wake Forest University. He graduated from Wake Forest University in 1990 with a BA in English and Studio Art. Hu received his MBA from the Babcock School at Wake Forest in 2000 and completed his LIS degree from UNC-Greensboro in 2008. He currently serves as a member of Research, Instruction and Technology Services team, offering both bibliographic instruction and technology workshops to faculty and students. He is also the liaison for the Sociology department and serves on the Freshman Orientation and Advising Committee and the Professional Development Advisory Council. Hu has been an instructor with LENS @ Wake Forest since the program's inception Summer 2010.
Meghan Webb
Embedded Librarian
Meghan Webb is the Reference Services Coordinator at the Z. Smith Reynolds Library.  She graduated with a B.A. in Communication Studies from the University of North Carolina at Chapel Hill in 2004, and received her Masters in Library Science from the School of Information and Library Science at UNC Chapel Hill in 2012. She has worked at Wake Forest University since 2013, and she has been involved with LENS@Wake Forest since 2014.