Main Content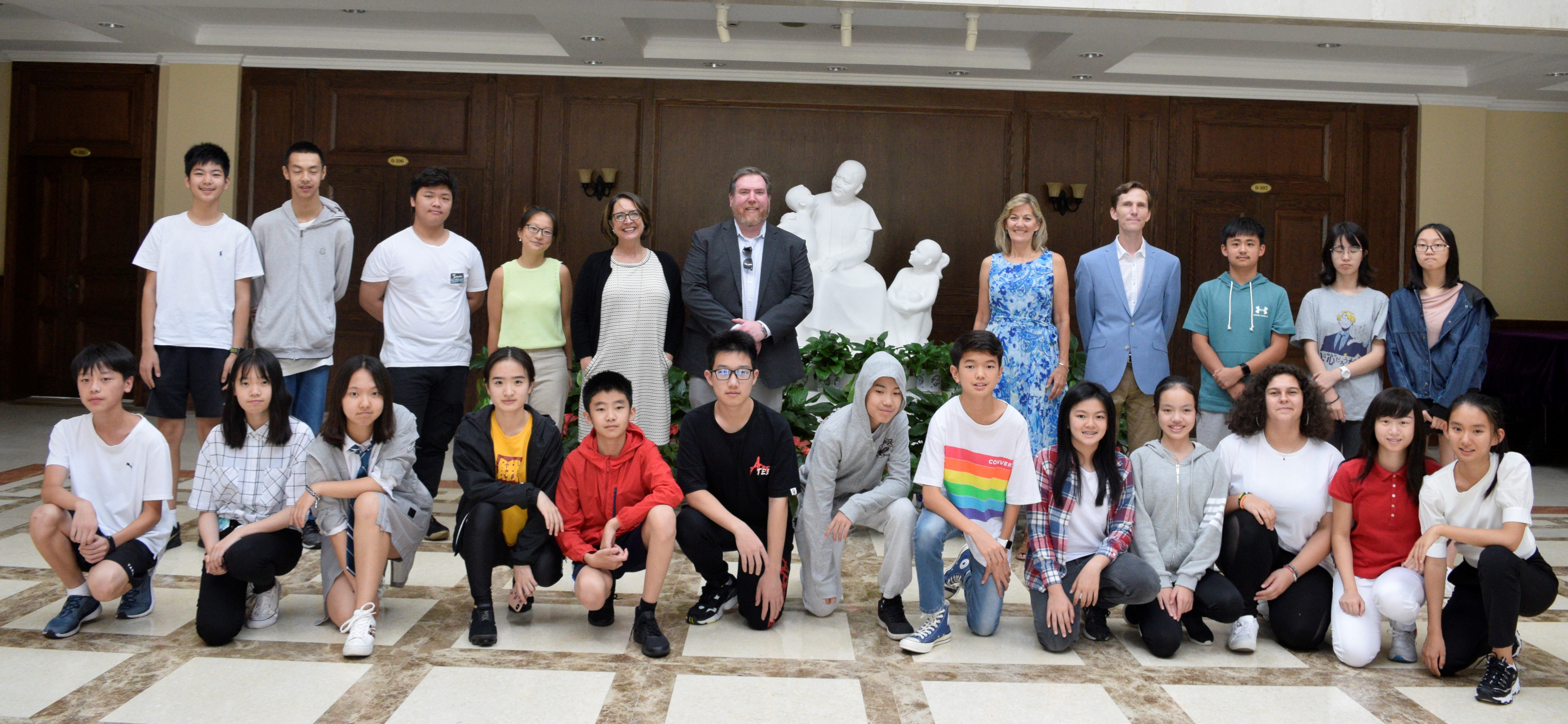 Accelerate your experience
Wake Forest University Program in Shanghai
Students can jump-start their college preparation by learning from Wake Forest University Professors. Course space is limited, so students enjoy the opportunity to work closely with Wake Forest University Professors.
In August 2020, Wake Forest University will offer three ten-day program options in collaboration with Soong Ching Ling School:
Academic writing course designed to develop rising 7th grade students' research and academic writing skills
Academic inquiry course for rising 8th-11th grade students to develop and answer college-level research questions
Two content courses co-taught by two professors from different academic disciplines so that students experience introductions and in-depth learning in multiple topics in one summer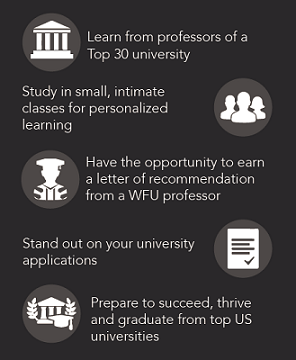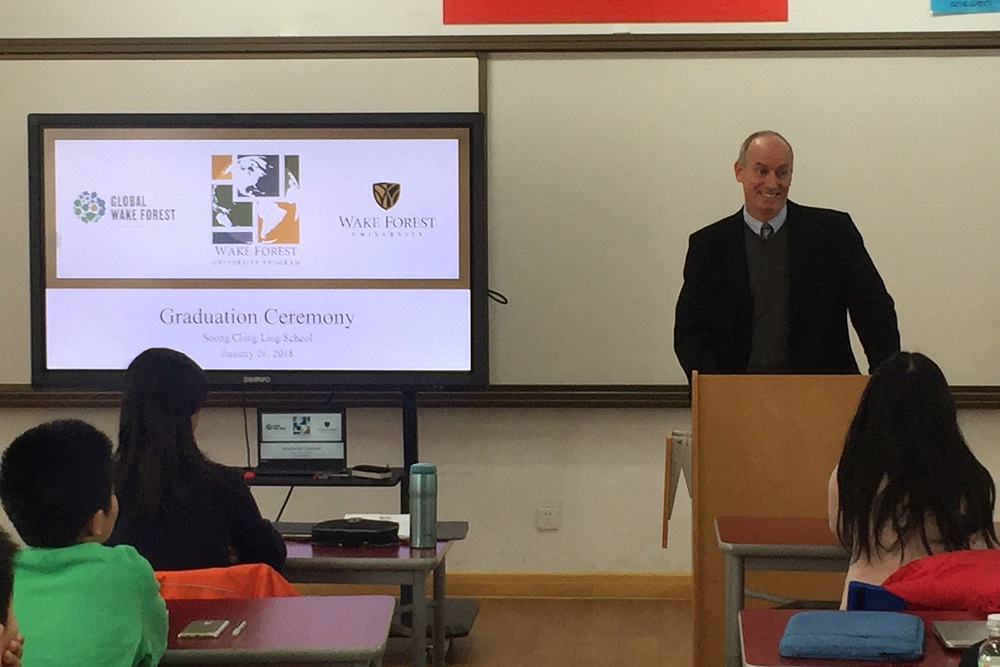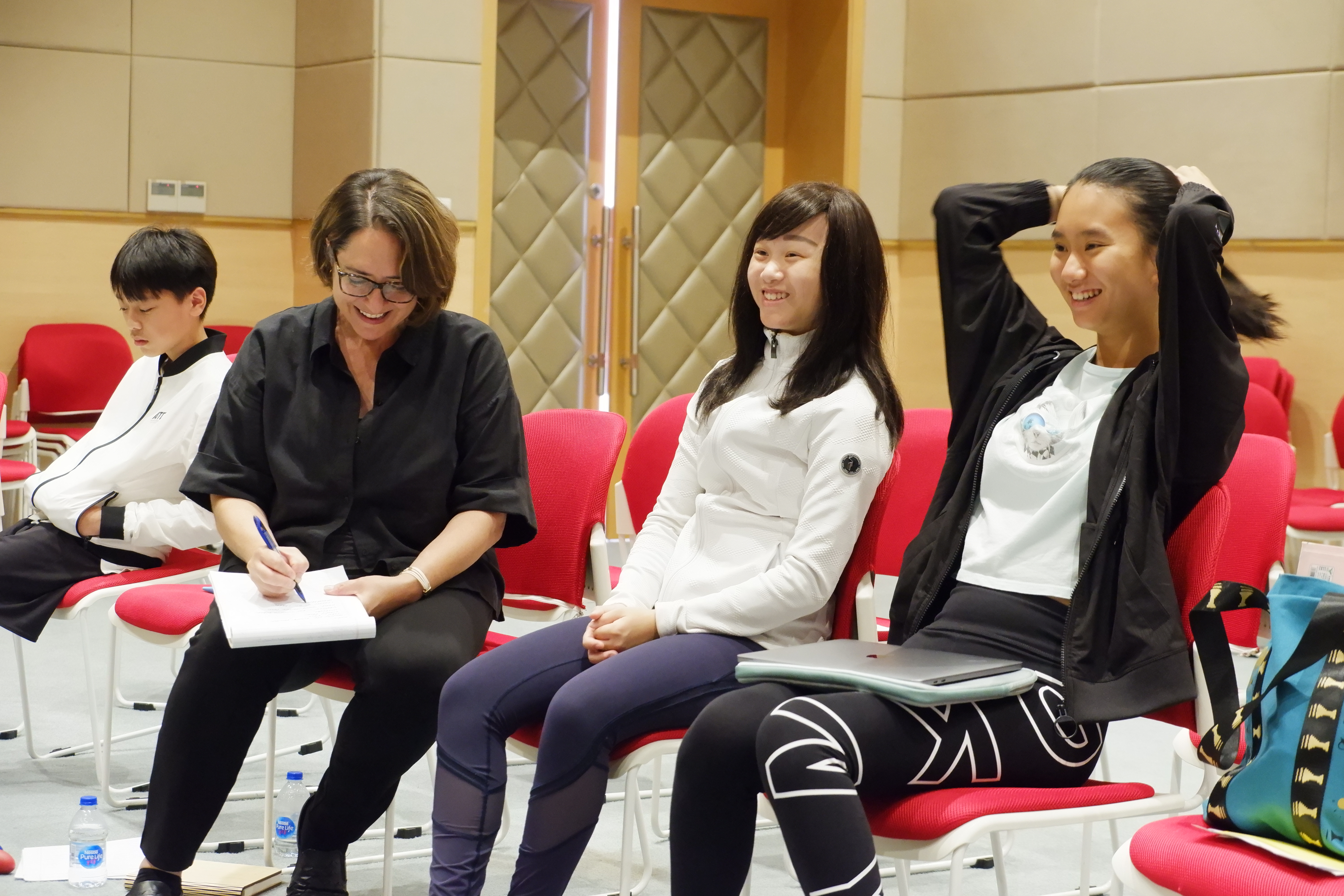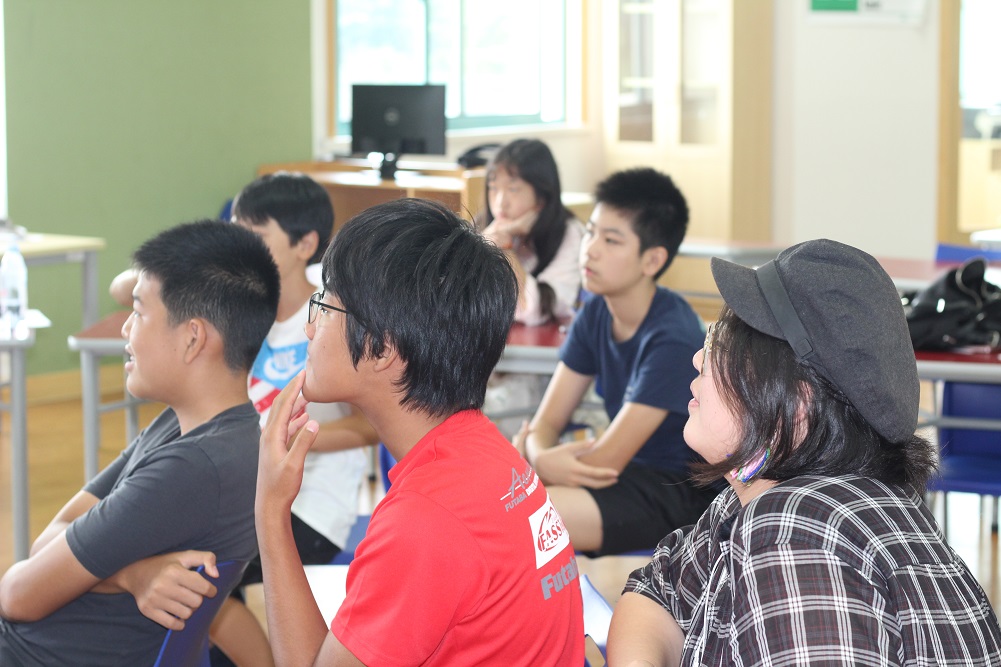 Course Descriptions
Developmental Psychology*
In this course, students will explore key theories of developmental psychology and motivation theories to understand the way we learn and teach effectively. For each theory, we will examine how it relates to your daily life as a student and how you can use it to improve your ability to learn and be successful throughout your lifespan.
Introduction to Global Competency*
This course is designed to help you maximize your study abroad experience by increasing your understanding of your host culture and exploring how you engage with people from different cultures. In this course, we'll focus on both the objective and subjective elements of culture and their areas of overlap.
*Students must have successfully completed Academic Writing Program in 2018 or 2019 to apply to Developmental Psychology and/or Introduction to Global Competency.
Academic Inquiry
This course is designed to develop students' abilities to develop and answer research questions in any academic discipline. Students will enhance their skills in designing a specific research question, locating and summarizing relevant academic source material, and crafting an answer to the research question through interaction with sources. Course instruction includes whole class, small group, and 1-to-1 interaction with the instructor.
Academic Writing
In this course, students will be exposed to the expectations of university-level academic writing, focusing on the use of English in academic contexts. The Wake Forest University professor will guide students' improvement in their knowledge of English and academic writing in the areas where non-native speakers and writers typically struggle.
In all courses, students receive whole group instruction, small group attention, and 1-to-1 opportunities to learn from our professors.
2020 Program Details
Dates: August 10-21 (M-F, M-F)
Time: 8:00am-2:00pm
Location: Online via Zoom
Tuition:
Academic Writing: RMB 5000
Academic Inquiry: RMB 5000
Developmental Psychology: RMB 3000*
Introduction to Global Competency: RMB 3000*
*Tuition for students attending both Developmental Psychology and Introduction to Global Competency is RMB 5000
Application deadline: June 8, 2020
Click HERE to Apply Now
Developmental Psychology
Professor Nelson Brunsting, PhD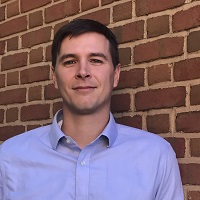 Dr. Brunsting is an Associate Research Professor of International Studies, the Director of Global Research and Assessment, and the Director of the Center for Research on Abroad and International Student Engagement. His research focuses on understanding and enhancing the social-emotional and academic outcomes of diverse populations in academic contexts. His research studies have received grant funding from the Spencer Foundation and TowerBridge International. Dr. Brunsting earned his PhD in Educational Psychology from the University of North Carolina at Chapel Hill and holds a MA in Classics from Victoria University of Wellington (New Zealand) and a BA in Classics from Wake Forest University.
Introduction to Global Competency
Professor Porshè Chiles



Professor Chiles is the Associate Director for Global Research & Assessment, and the Associate Director for the Center for Research on Abroad and International Student Engagement at Wake Forest University. Her work is focused on fostering meaningful intercultural relationships and creating opportunities for increased competency in global education. She joined Wake Forest University in 2017, and was lead instructor for the Cross-Cultural Engagement programs. Professor Chiles earned her Master's of Education in Higher Education from the University of North Texas, and a Bachelor's of Communication from the University of Texas at Tyler.
Academic Writing
Professor Michaele Cook, M.BA.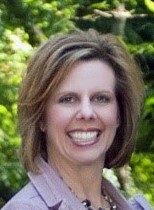 Professor Cook holds an undergraduate degree from Wake Forest University in Education and Business ('94) and a Master's degree from the University of North Carolina's Kenan Flagler Business School ('00). She has extensive work experience with Fortune 100 companies including Nabisco, Sara Lee, and Disney. She also has teaching experience at both the secondary and collegiate levels, in multiple fields related to human relations, human behavior, and organizational culture and behavior. She is a native of the state of South Carolina and currently resides in Winston-Salem, NC with her husband and three children.
Academic Inquiry
Three Wake Forest University departments are jointly collaborating to provide instruction for these courses to ensure students receive the best preparation for research skills and academic writing at U.S. Universities: Global Programs and Studies, the Writing Center, and the Z. Smith Reynolds Library. Instructor information will be added when finalized.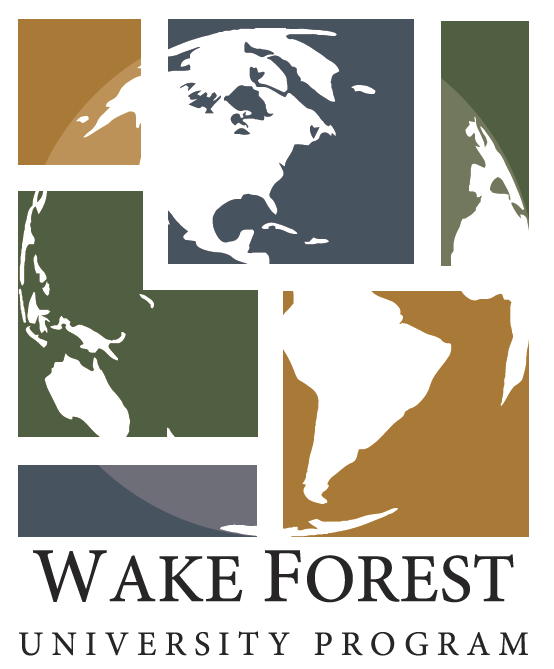 If you have questions about the course, please contact Nelson Brunsting, PhD,
Director of Global Research and Assessment (brunstnc@nullwfu.edu)