Dr. Peter Siavelis
Resident Professor; Fall 2021
Peter Siavelis joined the faculty of Wake Forest University in 1996.  He received his BA from Bradley University and his MA and PhD from Georgetown University.  Professor Siavelis was attracted to Wake Forest because of its real commitment to the Teacher Scholar Model.  He firmly believes that good researchers make better teachers.  However, his commitment to teaching has been recognized by his students, as he has been the recipient of both of Wake Forest campus-wide teaching awards.
He has researched and published widely on many aspects of Latin American and Chilean politics including candidate selection, presidencies and informal institutions. His most recent edited book is Democratic Chile: The Politics and Policies of a Historic Coalition (with Kirsten Sehnbruch) and he has published in journals including Comparative Politics, Comparative Political Studies, Latin American Research Review, and Electoral Studies. 
Dr. Siavelis is committed to the idea that study abroad is transformative.  He has worked during the last 15 years on designing, implementing and running study abroad programs in South America.  In addition, he has been the resident professor of study away programs leading groups of students in Venice, Vienna, Vietnam and Chile.  He is excited to lead another great group of students on the next adventure in Copenhagen!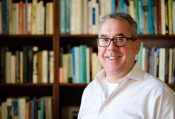 Dr. Brian Tague
Resident Professor; Spring 2022
Dr. Tague, born in a working-class neighborhood outside Boston, Massachusetts, spent his early days in the woods, looking under rocks. He and his wife, Susan, are bicentennial graduates of Dedham High School.  Dr. Tague received degrees in Biology and in American Civilization from Brown University. He earned his Ph.D. at the University of California, San Diego. Dr. Tague returned to Boston as a post-doctoral fellow with a joint appointment at Massachusetts General Hospital and Harvard Medical School.  The Tague family moved to Wake Forest University in 1995.  Son Mitchell is a Wake Forest graduate ('17, MS '20).
A high-school job tending flowers led to a life-long interest in the secret life of plants. Dr. Tague has published research in the cell biology and genetics of plants including tobacco, mouse-ear cress and creasy greens. Lately he has developed an interest in fungi and their interactions with plants. The Wake Endophyte Legacy Lab – a small army of talented undergraduate researchers – has been cataloguing the fungi that live inside the leaves of the Southern Magnolia – our iconic WFU tree.
Dr. Tague has taught at all levels of cell and molecular biology. He teaches a lab course in Mycology – the study of fungi. He is most excited about teaching Biology 1 (BIO 150), our new introductory course, designed by the department as part of a reimagining of the Biology Major.
Dr. Tague is an award-winning amateur photographer: 2nd place ribbons at the local county fair! He has a life-long interest in turn-of-the-century American history and politics, owns a collection of over 500 wind-up toys, and is a shy ukulele player. Susan, a webmaster, shares Dr. Tague's interest in current events and loves to bake (1st place at the fair!). She is looking forward to sharing Copenhagen with Dr. Tague and Wake's '21-'22 global ambassadors.
Tague (BIO 150) YouTube Link introduction: https://youtu.be/2eL93K8qYRs
**A general video introduction not specific to Global AWAKEnings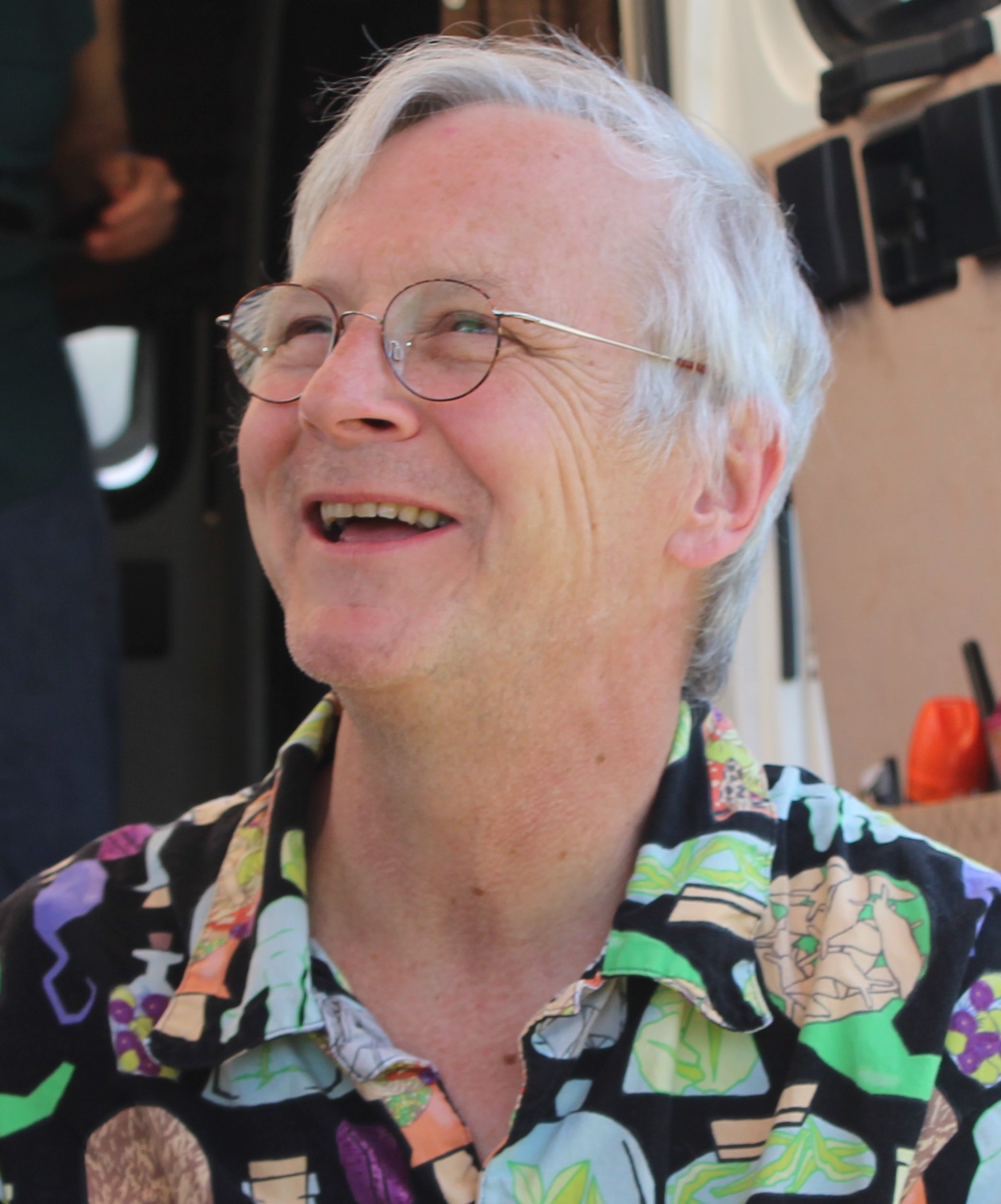 Mary Wayne-Thomas
Resident Professor; Fall 2022
Mary Wayne-Thomas is a professor in the department of Theatre and Dance and a costume and set designer.  She joined the Wake Forest faculty in 1980 after completing her MFA from Ohio State University. She also has a BFA from Penn State University. At Wake Forest, she has designed sets and/or costumes for 128 productions. In her professional career, she has worked at the Santa Fe Opera, the Hartford Stage Company, Repertory Theatre of St. Louis, the Alabama Shakespeare Festival, the Utah Shakespearean Festival, Man Bites Dog Theatre and the Barter Theatre. Locally, her work has been seen on the stages of the Little Theatre of Winston-Salem, Paper Lantern Theatre Company and Festival Stage.
Mary's research interests are in costume history, historical clothing construction, history of décor and whatever topic is pertinent to the production she is working on. She teaches classes in all areas of design and production and introduction to the theatre.
Mary is an experienced traveler having been the resident director of the Worrell House in London for two semesters and leading the Euro Tour study abroad trip seven times.  In her spare time, she loves to go to the theatre to see the work of fellow artists.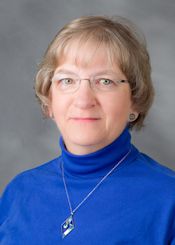 Dr. Rob Hellyer
Resident Professor; Spring 2023
Robert Hellyer grew up in Tacoma, Washington and earned a BA (double major in History and Philosophy, Politics & Economics) from Claremont McKenna College.  He later received a MA and PhD in History from Stanford University. He subsequently served on the faculty of the University of Tokyo, taught at Allegheny College, and was a postdoctoral fellow at the Reischauer Institute of Japanese Studies at Harvard University before coming to Wake Forest in 2005. He specializes in Japanese history but also teaches about East Asian, European, and world history.  In addition, he serves as coordinator of the interdisciplinary East Asian Studies minor.
During the Spring 2021 semester, Dr. Hellyer is looking forward to exploring historical points and the environs of Copenhagen with the Global AWAKEning students, especially to locate jogging routes and local bakeries. He has an abiding interest in cities emerging from his experience of living in Chicago, Paris, San Francisco, Tokyo, Vienna, and Washington, DC.  Based on that interest, he developed a First Year Seminar, "Cities in History, Cities Today," which he will teach in the Fall 2019 semester.
Dr. Hellyer has authored a monograph and numerous journal articles and book chapters on topics in Japanese, Pacific, and US history.  He has won several major research grants, including from the National Endowment for the Humanities, the Japan Foundation, and the Smithsonian Institution, to support research in Japan and the United States. In addition, he was the lead organizer of a multi-year, international research project exploring the Meiji Restoration, Japan's modern revolution, in advance of the sesquicentennial in 2018. The project has produced a number of publications, including Robert Hellyer and Harald Fuess, eds., The Meiji Restoration: Japan as a Global Nation (Cambridge University Press, 2019).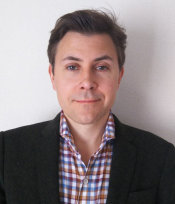 Dr. Ron Von Burg
Resident Professor; Fall 2019
Ron Von Burg joined Wake Forest University in the Summer of 2012. He is currently an Associate Professor of Communication, Director of Graduate Studies, and Core Faculty in both the Interdisciplinary Humanities Program and the Master's Program in Sustainability. These varied academic appointments reflect a broad appreciation for diverse research interests, such as the rhetoric of science, public argument, public discourses on religion and science, sustainability studies, and science fiction film studies.
Dr. Von Burg enjoys how the teacher-scholar model develops critical thinkers who can navigate the intersections of various academic disciplines. He has a particular interest in the the first year college experience, serving as a Faculty Fellows in South Hall for the past four years. He is regularly found in the South Hall lobby every Friday for Faculty Fellows Fruit Fridays chatting with first year students about their experiences at Wake Forest. He is also a Director of the Benjamin Franklin Transatlantic Fellows Summer Institute, a Department of State funded grant program that brings high school students from across Europe and the United States to Wake Forest to learn about citizenship and civic engagement. Serving as the Resident Faculty in Copenhagen for Global AWAKEnings is an exciting confluence of these interests and experiences.
Dr. Von Burg is lucky to share these experiences with his spouse, and fellow Department of Communication faculty member, Dr. Alessandra Von Burg. They look forward to welcoming the incoming class of 2023.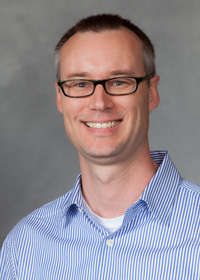 Dr. Abdessadek Lachgar
Resident Professor; Spring 2020
Dr. Lachgar is a Professor of Chemistry and the Bell Faculty Fellow. His teaching expertise is in the general area of inorganic materials chemistry and nanomaterials. His research projects focus on the development and characterization of materials for potential applications in the field of energy storage and environmental remediation. Three main projects are underway in his laboratory, the first focus is on the use of the molecular building block approach to the design and preparation of novel cluster based hybrid inorganic porganic materials for hydrogen storage and CO2 sequestration. The second is the synthesis and structural characterization of materials for use as high capacity cathodes in rechargeable lithium ion batteries. And the third project has the objective of developing solid acid base catalysts for the production of biodiesel from inexpensive feedstock such as brown and black grease. Lachgar has authored over 90 papers and has received over $2,000,000 in grants since he joined the university in August 1991.
He holds a B.S. in Material Sciences, Institute of Materials Jean Rouxel, University of Nantes, France (1982) and earned his Ph.D. in Materials Sciences, Institute of Materials Jean Rouxel, University of Nantes, France (1987). He completed his Postdoctoral Fellowship at the Department of Energy's Ames Laboratory, Iowa State University (1988-90).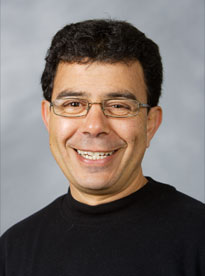 Dr. Sam Gladding
Resident Professor; Fall 2018
Dr. Samuel T. Gladding is a professor in, and the former chair of, the Department of Counseling at Wake Forest University. Dr. Gladding has also served Wake Forest as a Vice Provost and Assistant to the President. He is a fellow in the American Counseling Association (ACA) as well and its former president.
Dr. Gladding has authored numerous professional publications, including the latest history of the University. In addition, he has written dozens of books and refereed journal articles, along with half a dozen instructional videos and a double-digit number of poems. He is the past editor of the Journal for Specialists in Group Work. Twice a Fulbright Specialist (Turkey & China), Dr. Gladding has taught counseling and worked with universities in a dozen countries including Malaysia, Mexico, the Philippines, Ireland, Sweden, Estonia, Canada, Austria, Australia, South Africa, and Singapore. His writings have been translated into half a dozen languages, for example, Korean, Indonesian, Chinese, Polish, and Russian.
Dr. Gladding once took a dozen undergraduate students to live in the slums of Calcutta, India, for three weeks and work in the homes of Mother Teresa. He was a first responder to the 9/11 attack in New York City and to the shootings at Virginia Tech providing psychological first aid to families. The American Counseling Association has awarded him the Gilbert and Kathleen Wrenn Award for a Humanitarian and Caring Person and have named one of their national awards after him. The Association for Creativity in Counseling has also named one of their national awards in his honor.
Dr. Gladding is married to Claire Tillson Gladding and they are the parents of three adult sons. He received his degrees from Wake Forest, Yale, and the University of North Carolina at Greensboro. He has served as a first lieutenant in the U.S. Army, worked as a clinician in a mental health center, and has taught graduate and undergraduates at colleges and universities in Connecticut, North Carolina, and Alabama. His favored hobbies are swimming, walking in the woods, playing with the family dog (a Sheltie named Lexie), seeing a good movie, reading history, and enjoying humor.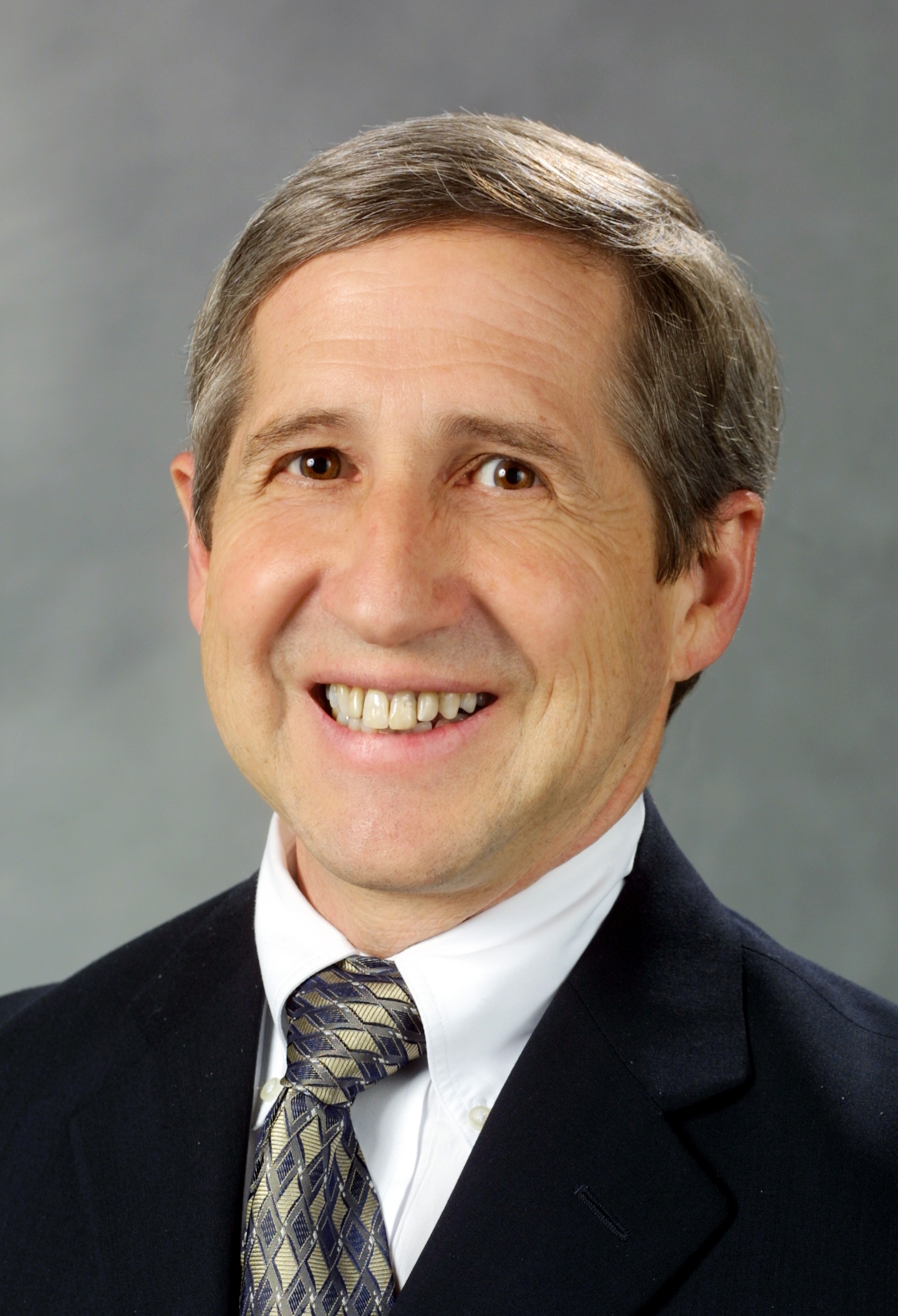 Dr. Thomas Phillips
Resident Professor; Spring 2019
Dr. Phillips received his BA and MA in English from Wake Forest and his Ph.D. in English from the University of North Carolina, where he studied the Victorian novel. Dr. Phillips joined Wake Forest University in 1982 and since then has taught a variety of courses involving the novel in English, the continental novel, novel to film, and fiction and ethics. He has taught in the College, in the Reynolda House Portals of Discovery, and in the Master of Liberal Arts Lifelong Learning program.
Dr. Phillips is also an Associate Dean of the College who assists in the various duties of the College including service as co-chair of the Honor and Ethics Council. He is Director of Wake Forest Scholars, an information and support resource to help Wake Forest students and recent alumni/ae envision over time how pre- and post-graduate scholarships – such as the Truman, Goldwater, Fulbright, British Marshall, National Science Foundation, and Rhodes – might be appropriate and viable opportunities.
Dr. Phillips feels privileged to have taught five semesters abroad among the Wake Forest houses in London, Venice, and Vienna. In his spare time – in addition to plenty of reading, of course – he enjoys listening to classical music of all kinds, especially in live performance. He's looking forward to musical and other excursions with GA students in Copenhagen and in Vienna. He is excited about joining the class of 2022 Global AWAKEnings contingent!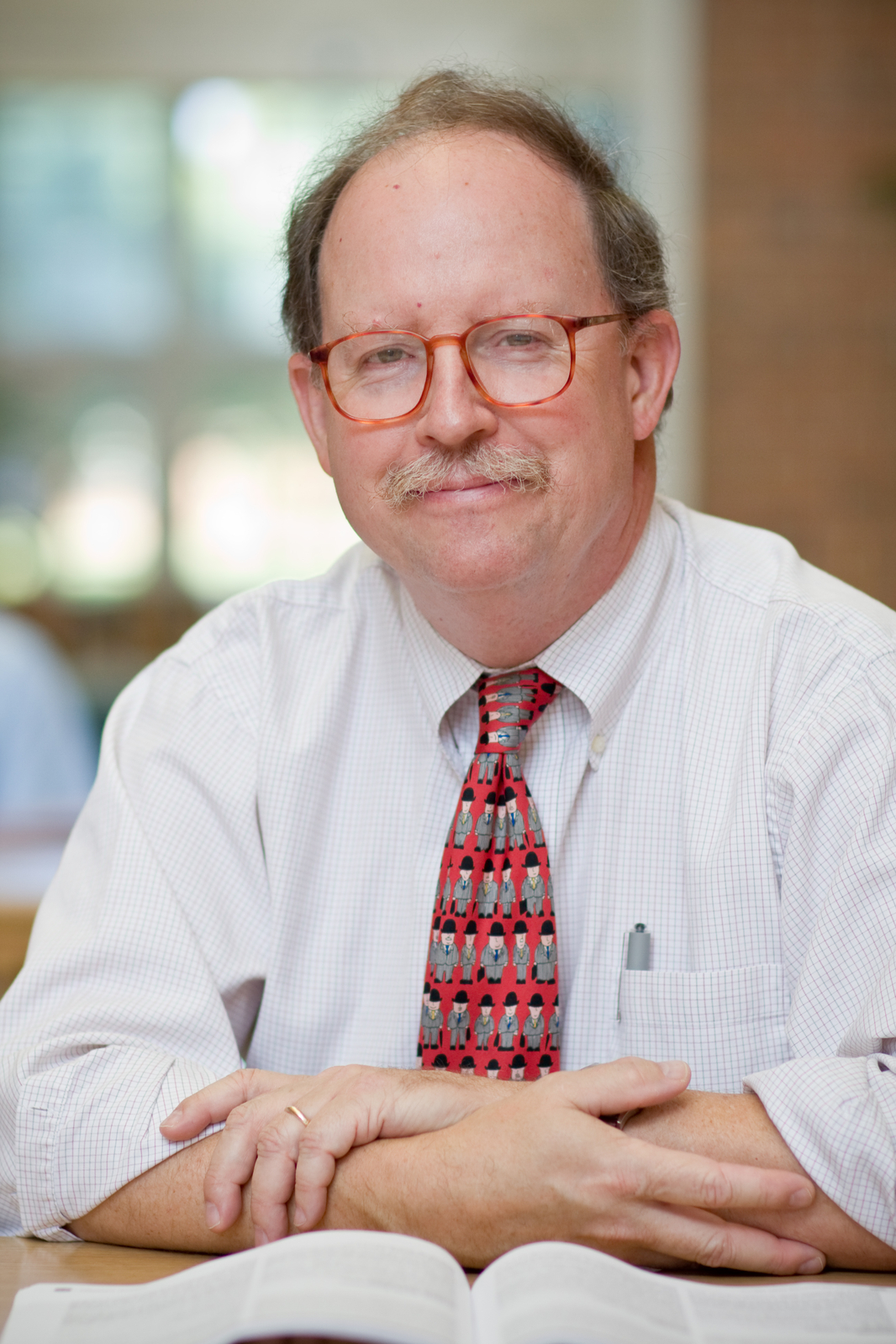 Dr. Saylor Breckenridge
Resident Professor; Fall 2017
Dr. R. Saylor Breckenridge joined the faculty of Wake Forest University in the Fall of 2001 as an Assistant Professor in the Department of Sociology and was promoted to Associate Professor in 2007. He has earned degrees in both Sociology and Mathematics and his interests are broadly oriented toward studying competition/cooperation and success/failure from economic, organizational, and cultural sociological perspectives. In addition to Sociology, Dr. Breckenridge is affiliated with Wake Forest University's interdisciplinary Film Studies Program and its Master of Arts in Sustainability Program in the Center for Energy, Environment, and Sustainability.
Dr. Breckenridge has served two tours of duty at the National Science Foundation, a primary source of federal support for basic science research at colleges and universities in the United States. He was the Director of the Sociology Program from 2012 to 2014. During this time, he also served as a co-Program Director of Building Community and Capacity for Data-Intensive Research in the Social, Behavioral, and Economic Sciences and in Education and Human Resources. He previously served as the Director of the Methodology, Measurement, and Statistics Program from 2008 to 2009.
He has also worked extensively in international contexts, serving as a Visiting Associate Professor at Kansai Gaidai University in Hirikata City, Japan in 2007 and directing three student-oriented service-learning trips in Vietnam between 2005 and 2007.
Dr. Breckenridge has published research in journals such as Social Forces, Research in the Sociology of Work, Sociology of Sport, and the Review of Social Policy Research, among other venues. He has a history of both internal and external funding for his work. He regularly teaches courses on statistics, research methods, business and society, and the sociology of film.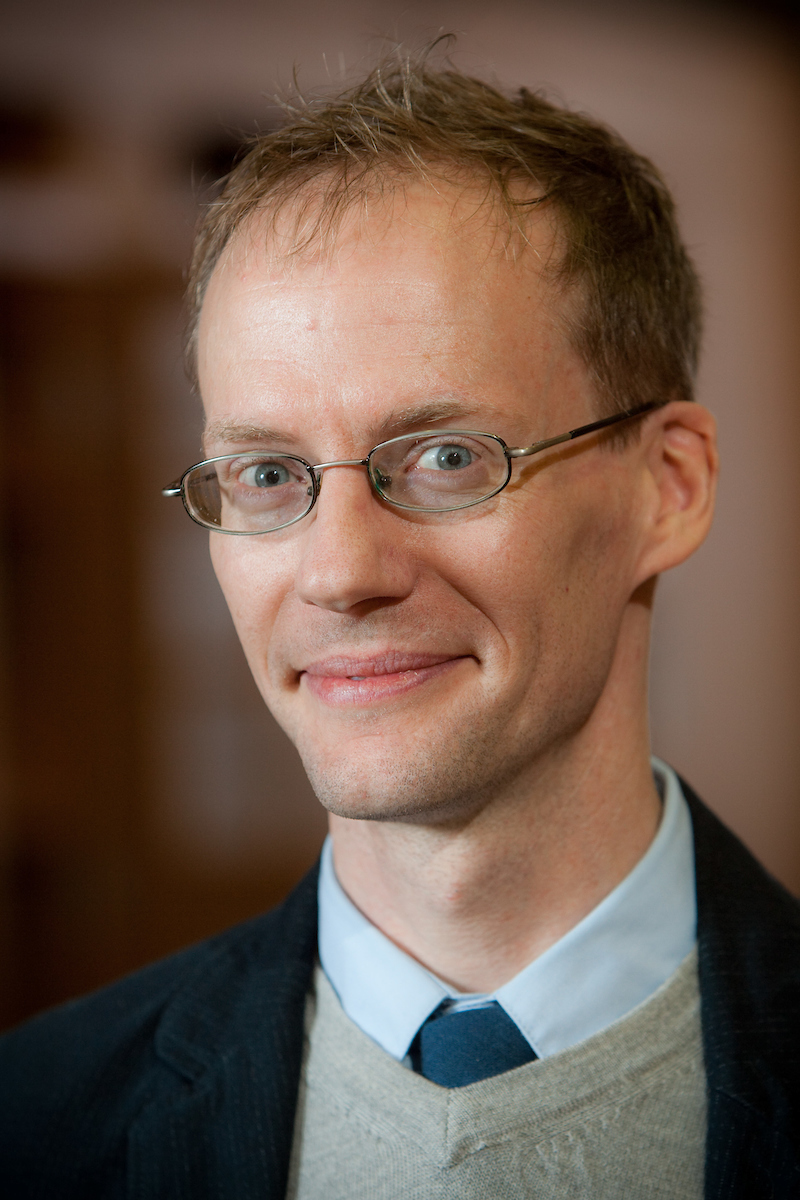 Dr. Mary Dalton
Resident Professor; Spring 2018
Dr. Mary M. Dalton is Professor of Communication, Film Studies, and Women's and Gender Studies at Wake Forest University.  She has a Ph.D. in Cultural Studies and an M.A. in Broadcasting/Cinema from the University of North Carolina at Greensboro; her undergraduate degree is from Wake Forest University.
Mary's professional interests are wide-ranging.  Her film Martha in Lattimore premiered at the Real to Reel Film Festival where it won Best Documentary and was an Official Selection of SILVERDOCS.
The third edition of her book The Hollywood Curriculum:  Teachers in the Movies was published in 2010.  In 2008, the co-authored book Teacher TV:  Sixty Years of Teachers on Television was published.  Mary worked on that book and also on the 2005 co-edited volume The Sitcom Reader:  America Viewed and Skewed with Laura R. Linder.
Mary maintains a media blog on the WFDD website at http://wfdddalton.wordpress.com/
She likes Southern folk art and primitive antiques.  When she can find the time, Mary enjoys knitting, cooking, gardening, and reading fiction, but she always tries to make time for going to the movies and following the progress of former students.