November 15 - 19, 2021
INTERNATIONAL EDUCATION WEEK
International Education Week (IEW) is an opportunity to celebrate the benefits of internationalization on campuses across the U.S. International Education Week serves as a reminder that college and university campuses play a special part in shaping the awareness of our role in global living. Wake Forest University faculty, staff, and students are encouraged to explore the value of education abroad, the richness that is brought into our classrooms and departments by international faculty, staff and students, and the benefits derived from all international programs on campus.
Sponsored by Center for Global Programs and Studies, Intercultural Center, Office of Diversity and Inclusion, East Asian Languages, and Campus Recreation.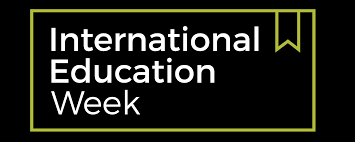 Join us as we celebrate on campus!