View materials from our past conferences below. Follow corresponding links listed for information ranging from biographies of presenters to presentations from keynote speakers.
---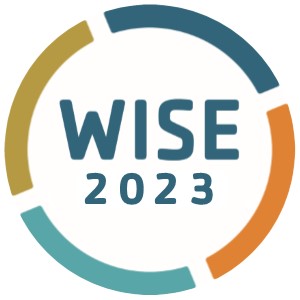 Thursday – Saturday, February 2-4
This year's conference saw a return to an in-person gathering for the first time since 2020, a location move to the Wake Forest University campus, and a slight shift in days for site logistics. In the end, 181 colleagues representing 65 unique institutions/organizations registered for WISE 2023, with 59% being first-timers. They attended from 22 different states, the District of Columbia, and four countries: Canada, Czech Republic, Spain, & South Africa.
Keynote Speaker: Dr. Joel A. Davis Brown addressed "The Intercultural World of the LGBTQ+ Community."
---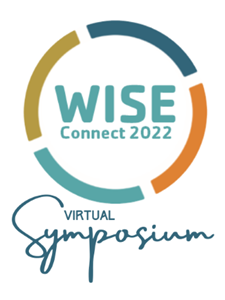 Friday, February 11 | 11:00am – 12 noon EST | via Zoom
The emergence of the COVID-19 Omicron variant in early 2022 prompted Wake Forest University, site of WISE Conference, to revive restrictions on gathering sizes and public food consumption. In light of these new challenges, the WISE Planning Team believed it was in the best interest of constituents traveling from around the U.S. and the world to shift to an online Symposium featuring Dr. Amer F. Ahmed addressing "Glocal" Justice: Toward an Equity Imperative in International Education.
---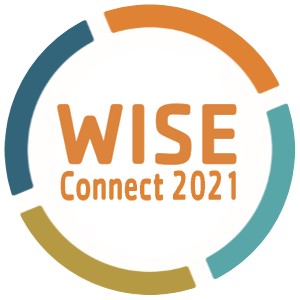 Wednesday – Friday, February 10-12 | via Zoom
In an effort to continue professional development opportunities in the midst of the Covid-19 Pandemic, the WISE Steering Committee created WISE: Connect 2021, a virtual event featuring a selection of in-depth workshops focused on "Reimagining Intercultural Learning" through topics relevant to the pressures facing higher education today. These workshops provided core learning opportunities with engaging facilitators.
Symposium: Building on the content- and conversation-rich characteristics of our traditional in-person conference, the WISE Steering Committee created this gathering space for our community on February 12. Dr. Tara Harvey and Dr. Terrence Harewood presented, "Connecting the Dots: Exploring the Intersections of Intercultural Learning, Diversity, Equity & Inclusion, and Social Justice."
WISE: Connect 2021 was a great success with more than 750 educators from 40 U.S. states/territories and 29 countries registered. Workshops and the Symposium were free and open to all colleagues.
---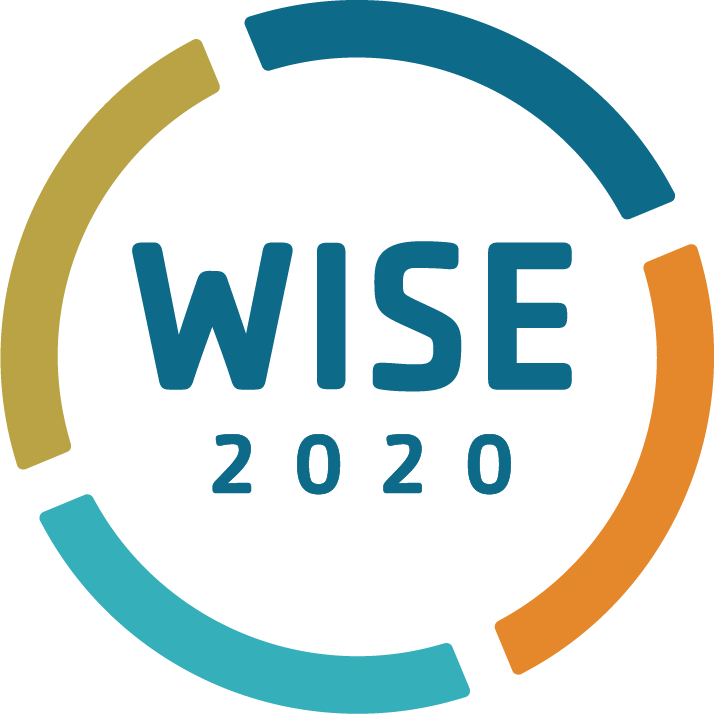 Wednesday – Friday, February 12-14
This year's conference saw a significant increase in attendance from IE professionals from around the world. Participants from twelve countries joined colleagues representing 23 States and the District of Columbia in attending 35 sessions. Overall, 90 institutions and organizations were represented at this 12th annual gathering of intercultural faculty and staff in downtown Winston-Salem. Fifty-five colleagues engaged in one of three Pre-Conference Workshops for an in-depth learning experience.
Plenary Panel: Dr. Dawn Whitehead, AAC&U Vice President for the Office of Global Citizenship for Campus, Community, and Careers; Sean Anderson, co-founder and director of EDU Africa and its parent company Muna Tree Holdings; Catharina S. Rosendal, professor of Danish Language and Culture at DIS Copenhagen.
---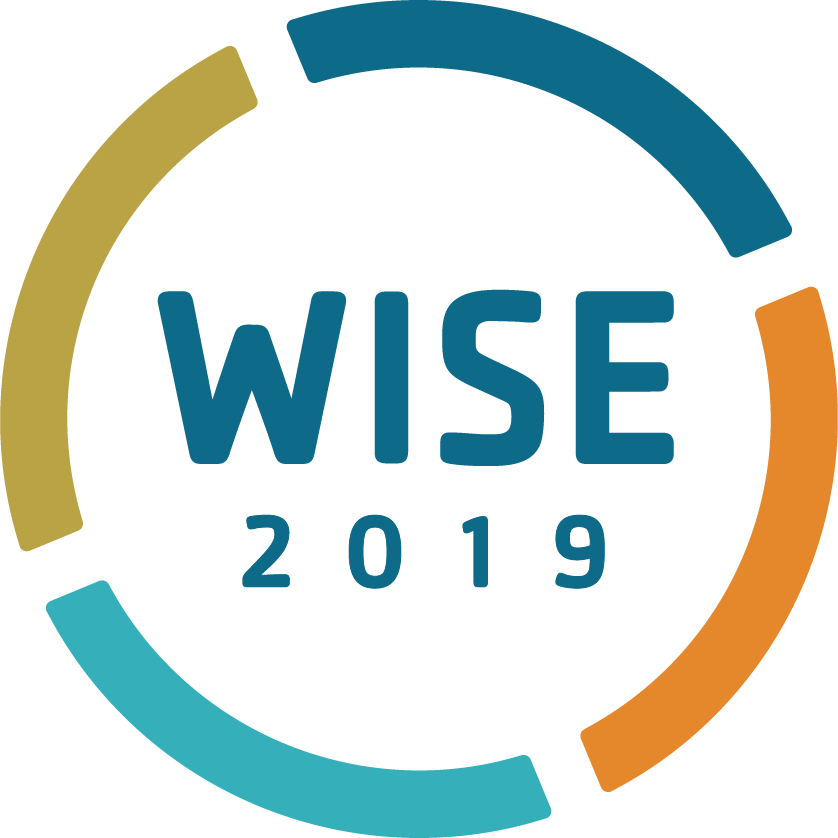 Wednesday – Friday, February 13 -15
More than 280 international educators participated in 36 sessions held this year in the beautifully renovated Benton Convention Center. Participants represented 93 different institutions/organizations, and traveled from 28 states plus the District of Columbia and six countries. Four Pre-Conference Workshops, attended by 52 people, were held at the WFU Graduate School of Arts and Sciences housed in the historic Brookstown Inn.
Keynote Speaker: Dr. Alta Mauro, Founding Director of Spiritual Life & Intercultural Education at New York University Abu Dhabi, United Arab Emirates
---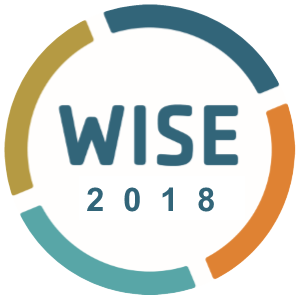 Wednesday–Friday | February 7–9, 2018
As part of WISE 2018, 275 registrants participated establishing the largest assembly in the 10-year history of the event:
62% of registrants were first timers
42% of attendees identify as faculty
97 faculty/staff — record breaking number — attended from WFU
Other NC schools sending large cohorts: Elon University; North Carolina Central University in Durham; University of NC at Greensboro; and Campbell University
Large groups from out-of-state included Purdue University (Indiana) and Grinnell College (Iowa)
WISE 2018 saw colleagues from 28 states and six countries [Brazil, England, France, South Africa, Spain, Nepal]
Keynote Speaker:
Farzana Nayani
Diversity & Inclusion Specialist and Intercultural Trainer
---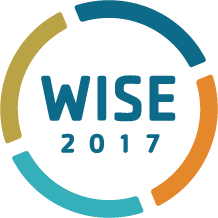 Wednesday–Friday | February 8–10, 2017
Four pre-conference workshops were offered on Wednesday, February 8, 2017, facilitated by leading intercultural trainers/educators. The main conference opened on Thursday with a dynamic and challenging keynote address from Dr. Amer Ahmed. Throughout the following two days, 34 concurrent sessions were led by 58 presenters. Among the nearly 260 colleagues who attended WISE 2017, participants hailed from 4 countries and 25 U.S. states.
Keynote Speaker:
Amer Ahmed, Ed.D.
Director of Intercultural Teaching and Faculty Development, University of Massachusetts – Amherst
---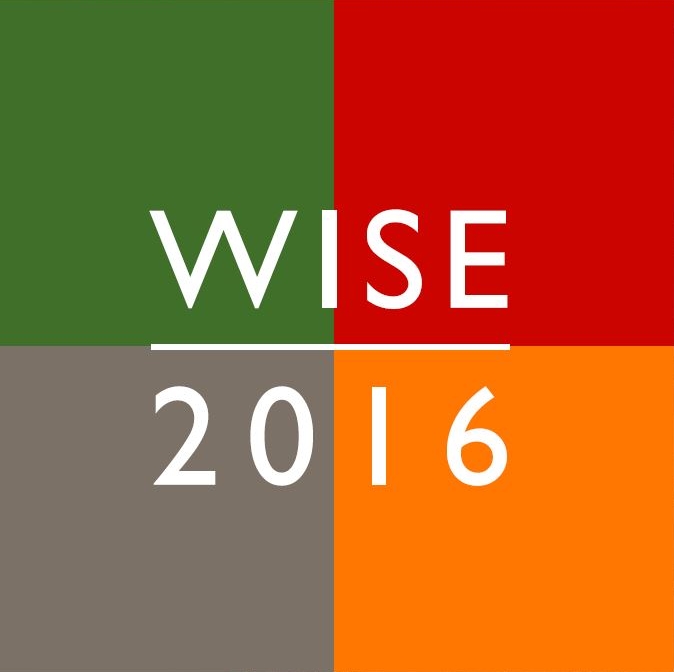 Wednesday – Friday | February 3 – 5, 2016
WISE 2016 kicked off with pre-conference workshops on Wednesday, February 3, 2016 led by The Forum on Education Abroad and two leading intercultural educators. The 2016 conference hosted one keynote speaker alongside 30 concurrent sessions.
Keynote Speaker:
Dr. James Pellow
President and CEO, CIEE: Council on International Educational Exchange
---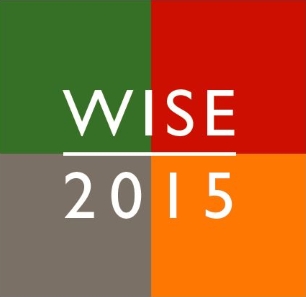 Wednesday – Friday | February 4 – 6, 2015
WISE 2015 began with four pre-conference workshops on Wednesday, February 4, 2015 facilitated by leading intercultural educators. The 2015 conference schedule featured two keynote speakers and 28 dynamic concurrent sessions for participants to attend.
Keynote Speakers:
Dr. Janet Bennett
Executive Director and Co-Founder of the Intercultural Communication Institute and the Summer Institute for Intercultural Communication
Dr. Mark Sheid
President and CEO, Institute for Study Abroad
Butler University
---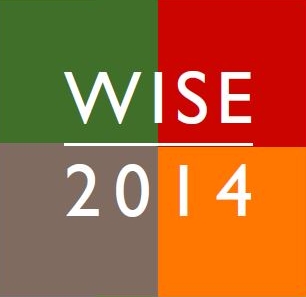 Wednesday – Friday | February 5 – 7, 2014
WISE 2014 began with a pre-conference workshop held on Wednesday, February 5, 2014 by Dr. Michael Vande Berg entitled "Facilitating Student Learning Abroad: A Development and Experiential Approach." The 2014 conference hosted one keynote speakers and 27 concurrent sessions for participants to attend.
Keynote Speaker:
Dr. Michael Vande Berg
Principal at MVB Associates, International Affairs
---
Thursday – Saturday | January 31 – February 2, 2013
WISE 2013 began with a pre-conference workshop held on Thursday, January 31, 2013 by Dr. Michael Vande Berg entitled "From Theory & Research to Practice: A Workshop for Intercultural Skills Enhancement." The 2013 conference hosted two keynote speakers, 24 concurrent sessions, and multiple vibrant group discussions for participants to attend.
Keynote Speakers:
Dr. Penelope Pynes
Associate Provost
University of North Carolina at Greensboro
Dr. Terry Baker
Associate Professor of Accountancy
Wake Forest University