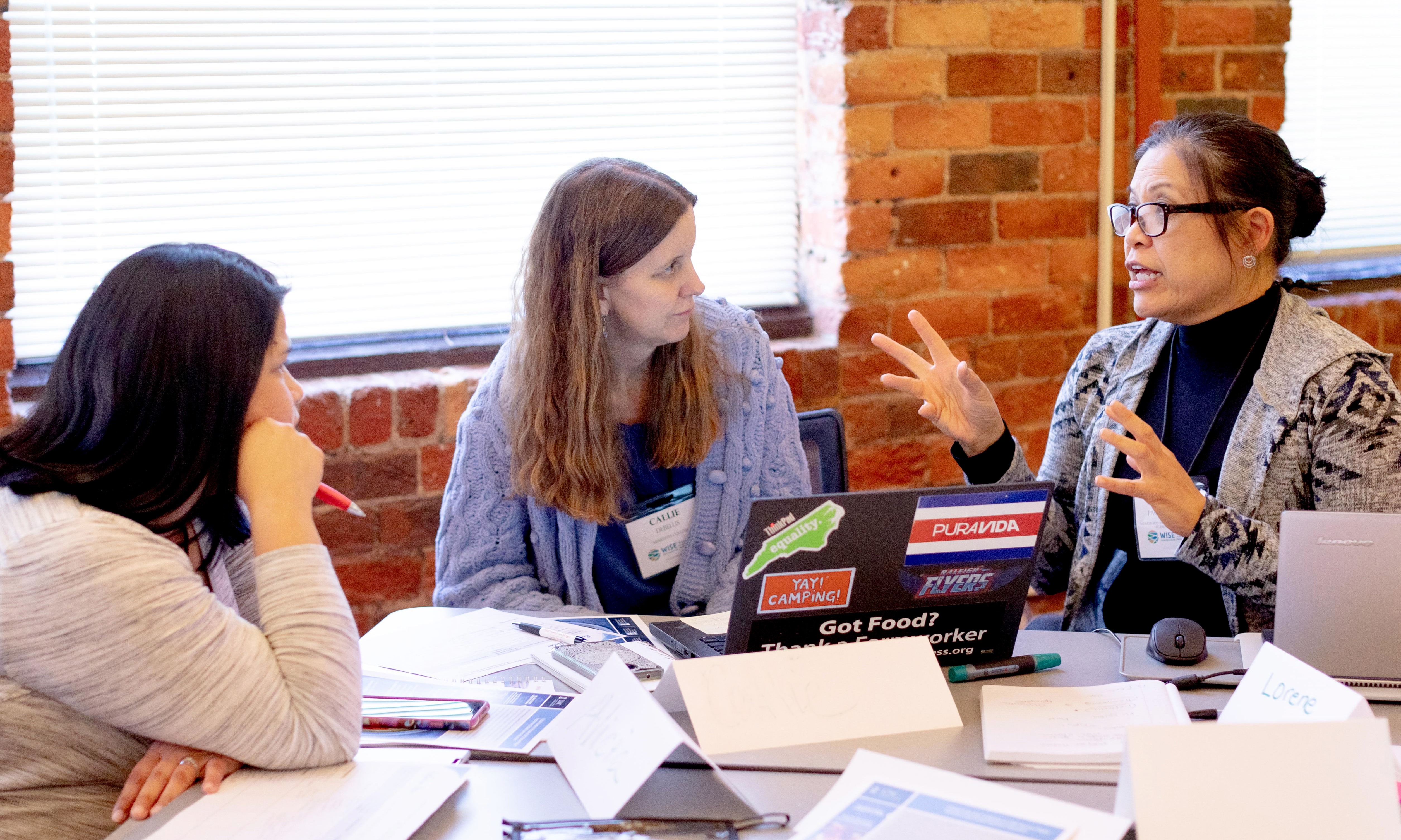 2023 Workshops | Thursday, February 2
Designing a Bridge to Leverage Intercultural Competency and JEDI in Practice
Extensive debate surrounds the connections between justice, equity, diversity, and inclusion (JEDI) and intercultural competency (ICC). JEDI and ICC are not interchangeable, yet they are compatible and complementary. Advancing this work often falls on people from marginalized identities. How do we push forward the conversation and put into practice the actions and behaviors to make this bridge a reality for all colleagues and the students we serve? The facilitators will lead guided discussions and engaging exercises to unpack power and privilege and how each contributes to the imbalance between cultural groups. Participants will learn the systemic practices around gatekeeping and bridge building, including how to disrupt practices that impede progress toward building cross-cultural understanding.
This workshop is for intermediate practitioners who seek to connect the global experience back to personal DEI growth and development.
Facilitators: Christina Thompson, Daniel F. Diaz, Kory Saunders, Rich Kurtzman
---
Ramping Up from Theory to Facilitation
This workshop gives practical experience in recognizing when intercultural learning (ICL) exercises are based in best practice, and, if not, how to adapt them to be more constructivist, more experiential, more transformational, and more developmental. Participants will experience the sort of fun, as well as challenge and support, that we've come to expect at a WISE conference as we play with ICL materials—new and old—while also being challenged to make good lesson plans even better.
This workshop is an entry point for ICL theory, relevant to all levels of learners.
Facilitators: Annette Benson, Aletha Stahl, PhD
---
An Enriched Teaching Toolkit: Maximizing Critical Reflection in Education Abroad
In this workshop, participants will address a challenge many international educators face: situations when students have a global or intercultural experience yet miss the deeper meaning/impact. Often, we may see this as a deficit in our students rather than an untapped opportunity to support learners in reframing and making meaning from their experiences.
We will explore the value of developing an integrated, program level critical reflection strategy for improving a range of student learning outcomes (e.g., civic, global, intercultural, personal, academic, etc.) in education abroad programs. Critical reflection strategies move beyond the single reflection activity to consider integrating multiple cycles of reflection and feedback into our program designs. Together, we will review several reflection frameworks, examine and critique sample reflection strategies, and apply what we learn to a course/program context of each person's choosing. Participants will leave with a draft reflection strategy as well as additional materials to enrich their teaching toolkits.
Facilitator: Mary F. Price, PhD, The Forum on Education Abroad
---
Schedule
11:30 a.m. – 12:45 p.m. Check-in opens; Lunch (included) available
1:00 – 5:00 p.m. Workshops
5:00 p.m. Workshops conclude; dinner on your own
Registration Information
Registration for pre-conference workshops is available beginning October 2022 and is open through January 25, 2023, or until capacity is reached.
The pre-conference registration fee includes lunch prior to the start of the Workshops and a coffee break/snack. Participants are responsible for their own dinner and lodging.
Location | Parking
Pre-Conference Workshops will be held at a Wake Forest University facility in downtown Winston-Salem. Details will be announced here once arrangements have been finalized.