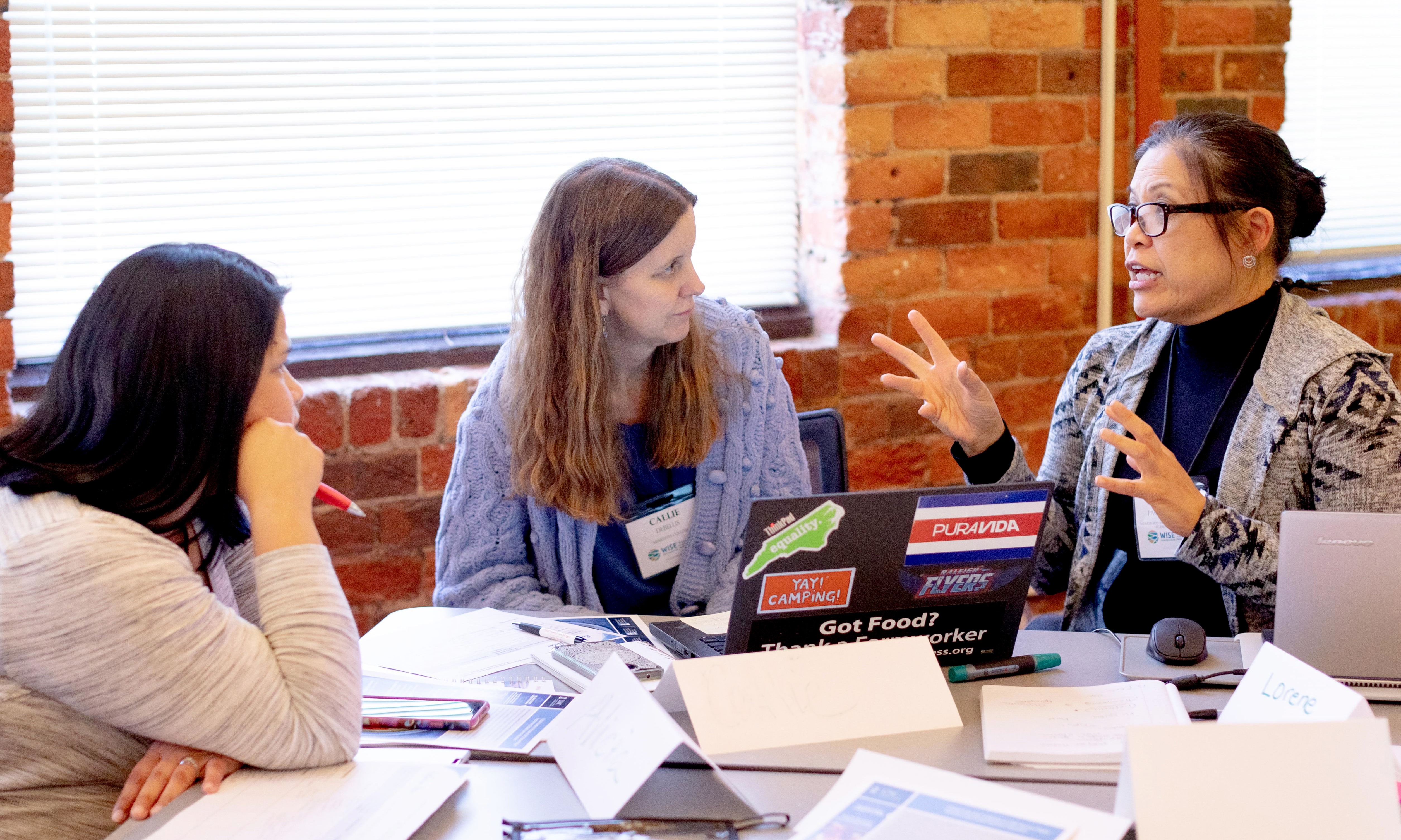 Pre-Conference Workshops for WISE 2022 will be held Thursday, February 10, 2020, at the Brookstown Inn, just south of Winston-Salem's downtown core.
Details will be available here as they are finalized.
Schedule
11:30 a.m. – 12:45 p.m.        Check-in opens; Lunch (included) available
1:00 – 5:00 p.m.                  Workshops
5:00 p.m.                              Workshops conclude; dinner on your own
Registration Information
Registration for pre-conference workshops is available beginning November 2021 and is open through Wednesday, February 2, 2022, or until capacity is reached.
The pre-conference registration fee includes lunch prior to the start of the Workshops and a coffee break/snacks on Thursday, February 10, 2022. Participants are responsible for their own dinner and lodging.
Location | Parking
Pre-Conference Workshops will be held in the Historic Brookstown Inn complex, located a 3-minute drive south of the Benton Convention Center, site of the general WISE Conference.  The workshops will be conducted in space housing the Wake Forest University Graduate School of Arts & Sciences. The address is 200 Brookstown Avenue, Winston-Salem, NC.
When arriving at The Brookstown Inn, enter the parking lot between the Inn and the Meridian Restaurant. Proceed straight ahead to the next parking lot at the rear of the building. Parking is free and unrestricted. Enter the building under the exterior staircase in the corner of the building.