Main Content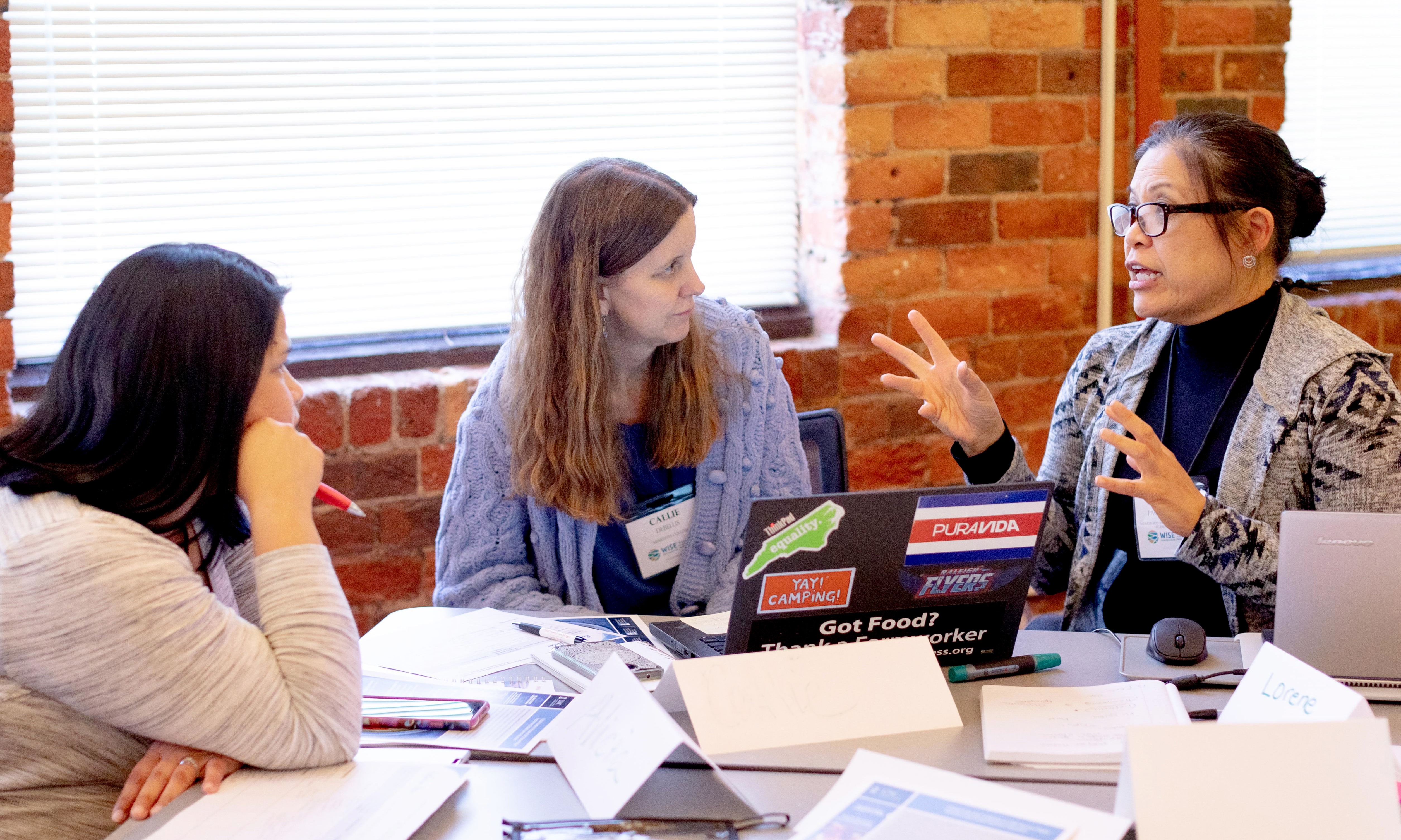 Pre-Conference Workshops 2020  [ Wednesday, 2/12 ]
Driven by experts in the field of international education, intensive pre-conference learning opportunities are available to educators at WISE Conference. All Workshops will be held from 1-5 p.m., and require separate registration fee from the conference itself.
Dismantling the "U.S. vs. International" Dichotomy: Creating Synergy between Diversity & Global Ed with Dr. Amer Ahmed, AFA Diversity Consulting
In recent years, an emphasis on "globalizing" U.S. Higher Education has resulted in increased focus on increasing international student enrollment, sending students abroad, and embedding global topics into curriculum. Such emphasis is often at odds with U.S. Diversity, Equity and Inclusion (DEI) efforts on campuses. Many in Global Ed often perceive DEI approaches as only applicable in U.S. contexts while many DEI professionals view Global Education as a field lacking diversity and explicit commitments to equity in professional practices. This dichotomy is often institutionalized and has translated into missed opportunities preventing connections between local and global factors in the contemporary challenges in our world. This workshop will engage participants with theoretical and practical examples that create opportunities to synergize Global Ed with Diversity, Equity and Inclusion in order to support the development of diverse, inclusive and globalized campus communities. 
Best Practices in Creating Your Own Intercultural Learning Tools with Annette Benson and Dr. Kris Acheson-Clair, CILMAR, Purdue University
This workshop is designed to take participants through a backward design process from choosing learning outcomes to creating an original intercultural or global learning tool which is grounded in best practice. Working through the design model, participants will be challenged to take into consideration logistical concerns, stage-based pedagogy, and assessment of learning. Interactive intercultural learning exercises, both from the standard literature and newer innovations, will be demonstrated as exemplars. Each participant will have the opportunity to publish their finished tool in the Intercultural Learning Hub (HubICL) Toolbox, providing an easy, no-cost way to share it with others.
Developing Intercultural Learning through Mentored Undergraduate Research in Global Contexts with Dr. Maureen Vandermaas-Peeler, Dr. Amy Allocco, Dr. Caroline Ketcham, and Dr. Eric Hall, Center for Research on Global Engagement, Elon University
In this interactive workshop, we will examine evidence-based, high-quality undergraduate research (UR) mentoring practices that support and extend students' intercultural learning and development. We will examine recent initiatives of the Center for Research on Global Engagement that leverage salient practices in UR and target the development of skilled faculty mentors of globally focused UR through sustained communities of practice. Participants will reflect critically on their own experiences with mentoring UR in global contexts, share utilized and aspirational salient practices, and brainstorm solutions to mentoring challenges in an effort to enhance intercultural learning within and across diverse institutional contexts.
Schedule
11:30 a.m. – 12:45 p.m.    Check-in opens; Lunch (included) available
1:00 – 5:00 p.m.               Workshops
5:00 p.m.                           Workshops conclude; dinner on your own
Registration Information
Registration for pre-conference workshops is available mid-October 2019 and is open through Tuesday, February 4, 2020, or until capacity is reached.
The pre-conference registration fee includes lunch prior to the start of the Workshops and a coffee break/snacks on Wednesday, February 12, 2020. Participants are responsible for their own dinner and lodging.
Location | Parking
Pre-Conference Workshops will be held in the Historic Brookstown Inn complex, located a 3-minute drive south of the Benton Convention Center, site of the general WISE Conference.  The workshops will be conducted in space housing the Wake Forest University Graduate School of Arts & Sciences. The address is 200 Brookstown Avenue, Winston-Salem, NC.
When arriving at The Brookstown Inn, enter the parking lot between the Inn and the Meridian Restaurant. Proceed straight ahead to the next parking lot at the rear of the building. Parking is free and unrestricted. Enter the building under the exterior staircase in the corner of the building.