Presentations & Schedule
Access the WISE 2015 Conference Program (pdf) to view the schedule, content, speakers, and more from last year's meeting. The award winning conference brought together the most successful conference to date. WISE welcomed scholars from various universities and colleges for a dynamic meeting filled with motivational speakers, education sessions, workshops, and numerous networking opportunities.
Keynote, Schedules, and Presentation Materials:
"Intercultural Concepts for the Overworked International Educator"
Wednesday February 4, 2015, 9:00 am – 5:00 pm
Dr. Janet Bennett
The international educator's plate is rather full. With bureaucracy demanding time and learning requiring reflection, building intercultural competence may seem like a far-fetched luxury. But wait—it can be a pleasure in your work! This day of intercultural concepts will not only be a crash course in some enjoyable ideas, it will also provide ways for you to use these concepts in your daily work advising, teaching and administrating your programs.
---
Bridging the (Multiple) Gaps in Student Learning Abroad
Wednesday February 4, 2015, 9:00 am – 5:00 pm
Dr. Michael Vande Berg
We often talk about helping students "bridge the cultural gap" when they study abroad. However, interacting effectively and appropriately within the context of student learning abroad in fact requires us to participate in bridging three different gaps: the first between our students and their own cultural experience, the second between ourselves and the students, and the third between ourselves and our institutions. This workshop asks participants to explore how they can work within and reconcile these three different gaps as they interact with their own students and colleagues.
---
Designing Qualitative Assessment Questionnaires for Effective Intercultural Programs
Wednesday February 4, 2015, 9:00 am – 12:30 pm
Lilli Engle
Appropriate assessment tools offer valuable feedback and leverage for the evolution of program effectiveness as well as for advocacy and program funding. Unfortunately, research shows that most qualitative assessment questionnaires used in study abroad today solicit students as agents of quality control and, in the process, undermine with ethnocentric bias the values and experiences essential to intercultural learning. For those who wish to design in-house qualitative assessment questionnaires appropriate to study abroad, this workshop offers a method of targeting and formulating questions that highlight student learning and development, respect intercultural complexity, and consider the essential elements of student engagement necessary to a "successful" experience abroad.
---
Re-Entry Training: Why, How, and When
Wednesday February 4, 1:30 – 5:00 pm
Dr. Bruce La Brack and Andrew Smith
What can we do to help returning study abroad students make the most of their experiences? How can we assist them to better process their re-entry to life in the US, and apply overseas intercultural learning to domestic settings? After a brief overview of the rationale for re-entry courses and programs, presenters will share tips for the design, content, training materials and activities, as well as sequencing and dealing with challenges. Participants will also examine steps they can take at their own institutions to develop or improve a re-entry program or course.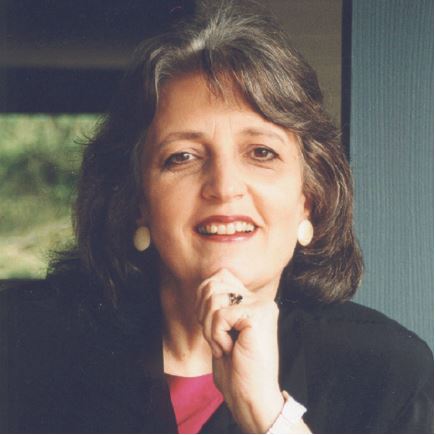 Keynote Speaker | 9:15 – 10:15 am
The Transformative Educator
Dr. Janet Bennett, Executive Director and Co-Founder of the Intercultural Communication Institute and the Summer Institute for Intercultural Communication
Bennett Keynote (PDF) | Bennett Handout (PDF)
---
Concurrent Sessions, 10:30 – 11:45 am
An Integrated Approach: The Importance of Program Design on Faculty-Led Programs
Annique Kiel, Drake University
Jimmy Senteza, Drake University
Building a Foundation with the DMIS, IDI and the IDC
Penelope Pynes, University of North Carolina at Greensboro
How Emotion, Adaptation, and Identity Challenge and Enrich Experiences for Students and Faculty
Vic Savicki, Western Oregon University
Janice Abarbanel, Study Abroad Psychologist and Health Educator
Savicki (PDF)
Developing Intercultural Competence: Three Approaches to Engagement and Reflection
Jack Zerbe, Guilford College; Daniel Diaz, Guilford College; Sarah Tschida, University of Minnesota; Alison Lalond Wyant, Arcadia University
PDF| Arcadia rubric | Digital Storytelling Handout | Story Circle Questions
---
Keynote | 12:30 – 1:00 pm
Transformation Applied
Dr. Mark Scheid, President and CEO, Institute for Study Abroad, Butler University
Study Abroad Warning Label
---
Concurrent Sessions, 1:30 – 2:45 pm
Intercultural Effectiveness Assessment: A comprehensive program design
Iris Berdrow, Bentley University
Intercultural Programming Philosophies and Best Practices: the MSU Model
Peter Briggs, Michigan State University
PDF
Demystifying Outcomes Assessment in Education Abroad Programs
Darla Deardorff, Association of International Education Administrators and Duke University
Liberal Education & Study Abroad: Cultivating Students with a Global Mindset
Alison Fleming, Winston-Salem State University; Joti Sekhon, Winston-Salem State University; Uchenna Vasser, Winston-Salem State University; William Boone, Winston-Salem State University; Leonard Muaka, Winston-Salem State University
Language Matters, Even in Non-Language Programs
Rebecca Thomas, Wake Forest University
---
Concurrent Sessions, 3:15 – 4:30 pm
The AAC&U VALUE Rubric and Concept Mapping of Intercultural Learning Assignments That Use Technology, Digital Devices, and Social Media
Charles A. Calahan, Purdue University; Margaret Sass, Purdue University
Walking the Talk: A Skills Development Approach to Internationalization
Dr. Li-Chen Chin, Duke University; Seun Bello Olamosu, Duke University
"This trip has changed my life!" Assessing the effects of studying abroad
Eddy Cuisinier, Western Kentucky University & Kentucky Institute for International Studies; John Dizgun, Kentucky Institute for International Studies
Proven Strategies for Effective Intercultural Learning Abroad
Lilli Engle, American University Center of Provence
Elsa Maxwell, Inti Intercultural Consulting
Engle PDF | Engle Alignment and Accountability Handbook
The Platinum Rule: Enhancing Education Abroad Through Faculty Engagement
Anthony Ogden, University of Kentucky; Beth Barnes, University of Kentucky
Concurrent Sessions, 9:00 – 10:15 am
Developing Successful Pre-Arrival Programs for Incoming Chinese Students
Bridget Fletcher, Duke University; Virginia (Jenny) Johnson, Duke University
PDF
Why Didn't Somebody Tell Me This Before Now?
Bruce La Brack, University of the Pacific
Methods and Outcomes of Unpacking the Study Abroad Experience
Dr. Kacy M. Peckenpaugh, Weber State University
The Basics of Budgeting and Marketing for Short Term Programs
Mike Tyson, Wake Forest University
---
Concurrent Sessions, 10:30 – 11:45 am
A Community Approach: Overcoming resistance and taking intercultural interventions beyond curricular solutions
Tara Harvey, CIEE; Christine Anderson, University of Minnesota
Mentoring for international student support
Ananda Mitra, Wake Forest University
Harvey PDF | Anderson PDF
Demonstrating Progress in Global Competence and Language Proficiency
Jacque Bott Van Houten, American Council on the Teaching of Foreign Languages (ACTFL); Mary Lynn Redmond, ACTFL and Wake Forest University
Training students for intercultural development
Nam Kyoung-Ah Nam, American University; Adriana Medina-López-Portillo, University of Maryland, Baltimore County
Medina PDF | Nam article
Study Abroad 101: Things to Consider
Logan Stanfield, UNC-Greensboro; David Taylor, Wake Forest University
---
Concurrent Sessions, 1:00 – 2:15 pm
Do You Speak 'Millennial?' New Media as a Platform for Program Management
Emily Oliver, Global Experiences; Alex Paisner, Global Experiences
The Intersection of Language Learning and Intercultural Learning
John Lucas, School for International Training; Ana Maria Wiseman, Wofford College; Lee L'Hote, IES Abroad
Managing Risks Across Cultures
Steven Duke, Wake Forest University
PDF | Prezi
Maximizing the Benefits of an International Internship
Stacy Benjamin Wood, CAPA International Education; Carol Jambor-Smith, CAPA International Education; Robin Brandt, Oglethorpe University; Skip Langley, University of Mississippi
What Do They Need To Know? Pre-college programming for incoming international students
Nelson Brunsting, Wake Forest University; Michelle Klosterman, Wake Forest University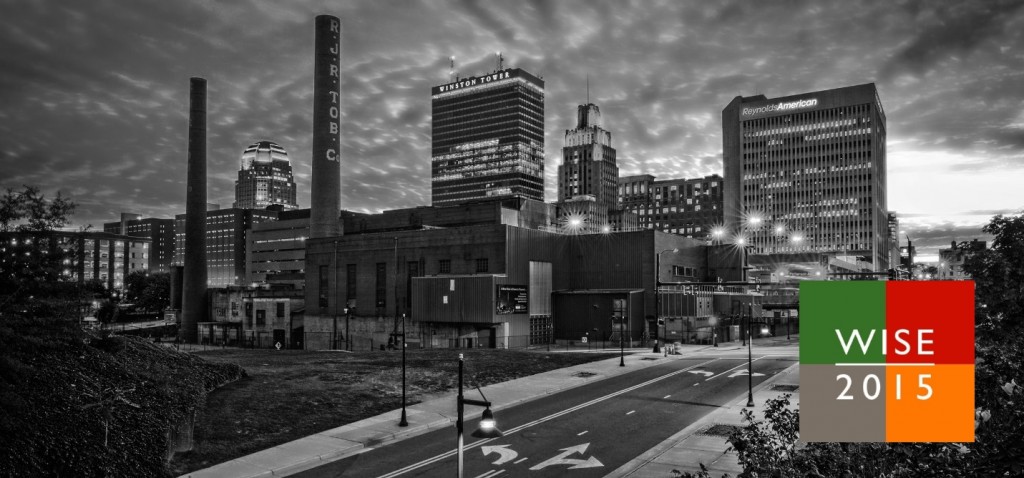 "Participating in WISE helped to solidify some ideas about the benefit and value of pre-trip planning and post-trip debriefing and reflection to students' study abroad experiences. I had been working with colleagues here at Elon University on designing a set of pre-trip activities for students in a graduate program who would later take an international service-learning course. The international experiences in this course are short—about 10 days—and thus demand that students "hit the ground running." Our thinking was that any advance intercultural preparation work that we could facilitate as faculty leaders would be beneficial to the students during the in-county portion of the course. After spending two days at WISE learning about the experiences of other faculty, programs, and institutions, I was even more convinced that we were on the right track with our ideas. Our work here at Elon had, at the time, been mostly focused on pre-trip activities and preparation. My experience at WISE was instrumental in also helping me see that post-trip work with students involved with international experiences can be just as important to their academic—and intercultural—growth."

Phillip Motley, Assistant Professor of Visual Communication + Interactive Media, Elon University | WISE Participant