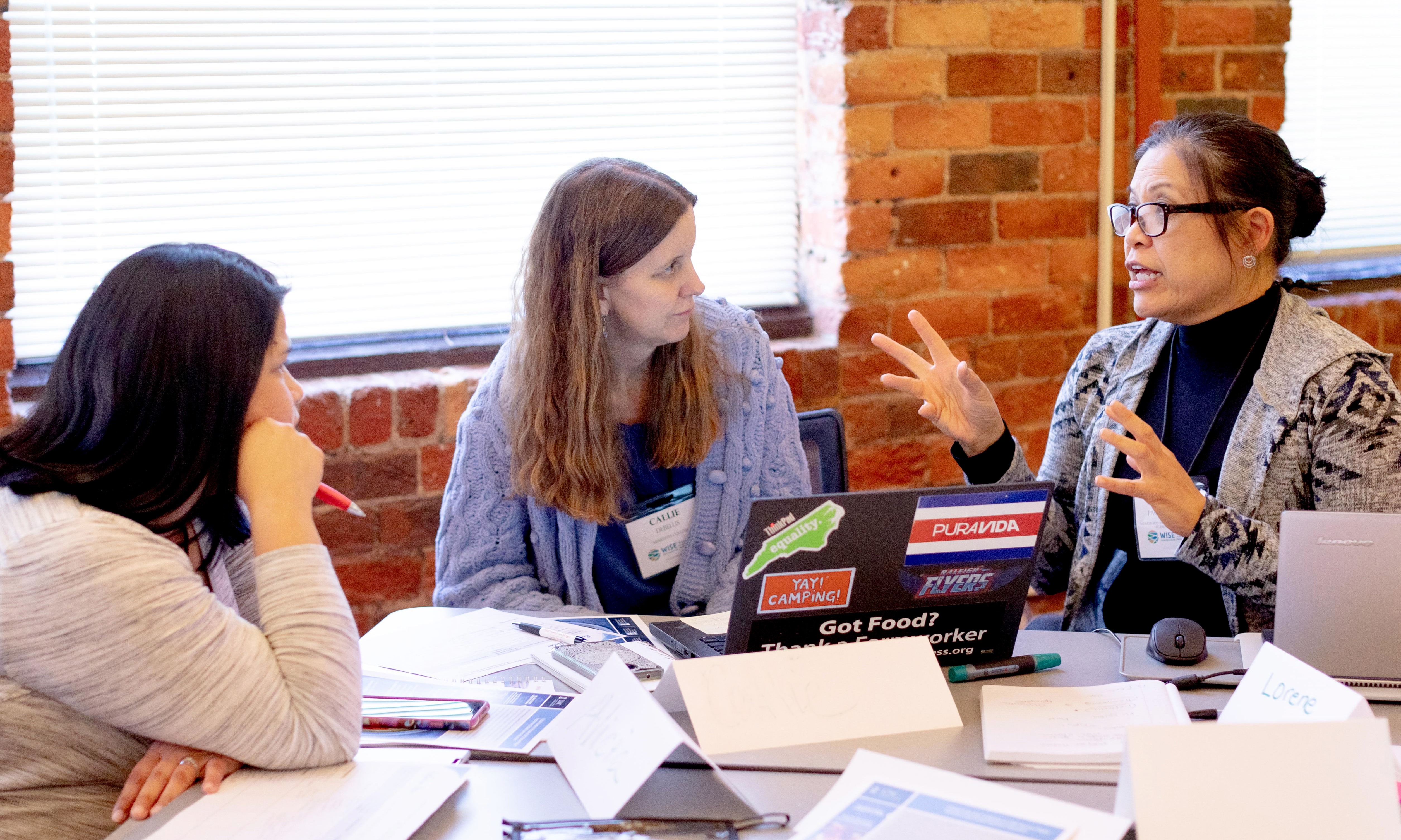 2024 Workshops
Descriptions forthcoming; schedule listed below
Pre-Conference | Thursday, February 8
What's Missing from your JEDIAB? Moving Beyond Representation in Intentional Development of Global Learning for Underrepresented Populations
with Todd Lee Goen, VMI; Iuliia Hoban, Embry-Riddle Aeronautical University; and Ebony Majeed, Hampton University
Dynamic Exercises to Shift Debriefing Time from Mundane to Transformative
with Annette Benson, Alankrita Chhikara and Kelsey Patton, CILMAR/Purdue University
---
Post-Conference | Saturday, February 10
On-Site Readiness for Intercultural Interaction
with Elizabeth "Jody" Natalle, UNC-Greensboro (retired); Irma Alarcon, Wake Forest University
Promoting Intercultural Connections and Learning through Virtual Exchange
with Nikki Mattson, Tiffany MacQuarrie, Meredith Doran and Noel Habashy, Penn State University
Paying Attention: Increased Engagement and Mental Health Promotion Abroad through Mindfulness Practices
with Ashley Hawkins Parham, Wake Forest University; Sean McGlynn, CET Academic Programs
---
Schedule
Pre-Conference Workshops | Thursday, February 8
WFU Brookstown campus
9:30am – 10:00am | Check-in
10:00am – 12noon | Workshops
12noon – 1:00pm | Lunch
1:00pm – 3:00pm | Workshops
Post-Conference Workshops | Saturday, February 10
WFU Reynolda campus | Farrell Hall
1:30pm – 5:30pm | Workshops (coffee break included)
6:00pm – 7:30pm Dinner
Registration Information
Registration for Conference Workshops will be available in October 2023 and remain open until January 25, 2024, or until capacity is reached.
The Workshop registration fee includes lunch or dinner. Participants are responsible for their own lodging and transportation.
Location
Pre-Conference Workshops will be held at the WFU Graduate School at Brookstown, located in the Historic Brookstown Inn (200 Brookstown Avenue, Winston-Salem, NC 27101). Specific instructions and parking directions will be sent to participants prior to Workshops.
Post-Conference Workshops will be held in the School of Business (Farrell Hall) on the Reynolda campus of Wake Forest University.
Proposals
The summer prior to each WISE Conference, the Steering Committee announces an open call for proposals to facilitate WISE Workshops, four-hour intensive learning opportunities for participants to delve deeper into a specific topic related to intercultural learning.
Workshop topics may range from intercultural skill building techniques, research methods, innovative pedagogies, intercultural training topics, resources for faculty designing/enhancing study abroad programs, and/or emerging topics related to campus-based global programs.
The Call for Workshop Proposals will be announced on this website and through other avenues to reach educators. For planning purposes, the proposal form is provided below.